Succession has reached its dramatic conclusion, with the new CEO of Waystar Royco finally decided.
The acclaimed black comedy series, which follows the battle between the Roy siblings to take control of their late father's media company, aired its fourth and final season finale on HBO and Sky Atlantic on Sunday (28 May).
Throughout the episode, allegiances between the trio have shifted, leading to a tense and shocking conclusion that has been praised by fans.
*Spoilers follow – you have been warned*
After Kendall (Jeremy Strong) discovers that tech bro Lukas Matsson (Alexander Skarsgård) is planning on backstabbing Shiv (Sarah Snook) by hiring an alternative US CEO for the GoJo deal, he manages to convince his sister and Roman (Kieran Culkin) that the only way to scupper his plans is to vote against the deal, and appoint Kendall as the main man. They both agree.
Shiv's estranged husband Tom Wambsgans (Matthew Macfadyen) is the CEO Matsson has in mind, and he reluctantly tells Shiv the plan. After Shiv angrily fills in her brothers on the update, they head to the board meeting where they all plan to vote against the deal and in favour of keeping control of their father's media empire.
All goes to plan until Shiv wobbles when casting the deciding vote, with Kendall stunned that his sister has suddenly reneged on her vow. After a tense showdown, which sees Kendall turn violent, Shiv votes in favour of the GoJo deal, and Tom is appointed the CEO of Waystar Royco.
In Shiv's final scene of the show, she is seen sat alongside Tom in the car. She wishes him congratulations, which he brushes off, saying "No, no." Instead, he puts his open hand on the armrest in between them. Shiv reluctantly, places her hand on top of his.
Shiv's scenes are being analysed by fans, who are heatedly theorising about the precise moment she decided to turn her back on Kendall, which has now been confirmed by the episode's director, Mark Mylod.
Some believe it happened when Kendall sat down in their father's chair, with a camera shot showing Shiv visibly affected by the visual, while many believe it happened during Kendall's arrogant pitch ahead of the vote.
Others believe Shiv might have decided to vote GoJo through when she realised she had the casting vote and saw one last chance to usurp her brother once and for all. After all, it seems likely that Tom, who is the father of Shiv's unborn child, will recruit her in some way, meaning she will be the sole Roy to have some control over her father's legacy. In this way, it's a win-of-sorts for Shiv, who would have undoubtedly been sidelined under Kendall.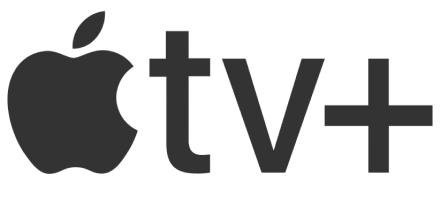 Watch Apple TV+ free for 7 days
New subscribers only. £6.99/mo. after free trial. Plan auto-renews until cancelled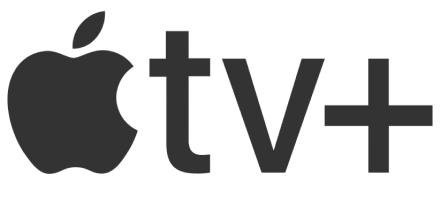 Watch Apple TV+ free for 7 days
New subscribers only. £6.99/mo. after free trial. Plan auto-renews until cancelled
However, the passive way in which she places her hand on Tom's has left fans feeling heartbroken for the character, who tried so hard to overcome the misogyny she had to deal with so often on the show. For Shiv to win, she had to relinquish the main role to her husband. In Matsson's own words, pregnant Shiv is "the baby lady", while Tom got the job for being "the guy who put the baby inside" her.
Looking at the scene more literally, however, Shiv does have the upper hand, which could be a suggestion that Tom will be more of a puppet being played by those around him.
The scene draws conparisons to "Arnolfini Portrait Painting" by Jan van Eyck, in which a couple can be seen with their hands positioned in the same way. It's noted that this gesture, in ancient Roman beliefs, is a sign of union. Historian Margaret Koster's analysis of the painting, though, reads the hand positions as a signal that the husband is clinging onto his pregnant wife's hand as her life slips away. Translating this to Succession, life, in this instance, could be reflective of the couple's careers.
Viewers also believe that there have been an off-screen phone chat between the pair ahead of the board vote. The theory is that Tom may have assured Shiv of a role at Waystar Royco, should she turn on Kendall.
Others believe that Tom's dismissal of Hugo (Fisher Stevens) in favour of Karolina could be a hint of this. Shortly before the vote, Waystar's PR Karolina lobbies for Hugo's firing. Immediately after, Shiv sees Kendall sat in her father's chair, and leaves Kendall and Roman together. Could she have phoned Tom at this stage? It's very probable that, if she did, she made a pitch for Karolina (Dagmara Dominczyk) and Gerri (J Smith Cameron), whom both of whom Tom wants on board.
The Succession finale aired days after a fan shared her wild (and ultimately accurate) theory about how she knew Tom would come out on top.