Sukanya Mani studied chemistry in India. After she got married and immigrated to St. Louis, she had to wait four years before the government issued her a work permit allowing her to gain employment.
During that time, she decided to explore her true passions.
"I always wanted to be an artist, but I never had the opportunity to be one," she says.
Growing up, she received no arts education, so she began educating herself. She checked out books from the library, studied artistic techniques and explored different mediums.
"For the first few years, I struggled to find a way to express myself," Mani says. "It took me almost eight to 10 years to figure out that paper was the answer."
Her installations use cuts in paper to create negative and positive space — light and shadows — to make images and convey meaning. Mani may twist, fold or wrap the cut paper in various ways before hanging it from the ceiling.
"It takes a two-dimensional material and makes it into a three-dimensional sculpture," she says.
Mani has lived in the St. Louis area for nearly 25 years and works as the fine arts department head at Day Spring Academy in Maryland Heights.
High school participants in the Teen Museum Studies program offered by the Contemporary Art Museum St. Louis selected Mani's "Weight of Shadows" to be featured at the museum. The exhibition tells the stories of domestic abuse survivors.
Mani talked with the Post-Dispatch about about how her own experience as a South Asian woman and immigrant influenced the project. Responses have been edited for length and clarity.
Q • How did you come up with the idea for this work?
A • When the pandemic hit, I was still processing the idea of the pandemic. I remember thinking during the shutdown that at least we still have our family, at least we are safe. Then I read an article about victims of domestic violence who are not in a safe space. They were imprisoned during the pandemic. It was like a lightbulb went off.
I thought about the time when I first came to the country — how I was utterly dependent on my partner. I had no driver's license and no means to work. That dependence can also create isolation. I started to research the resources available for immigrant and refugee communities. That's where the germ of the idea started.
Q • How does your exhibition at CAM express these ideas?
A • There are three separate elements in the exhibit. The paper-cut hanging installations are primarily silhouettes of women. I used red thread and knots to denote memory and marital expectations. In India, red thread denotes matrimony. Women also tie threads in temples as a wish fulfillment practice.
Out of the 11 pieces, one piece talks about the burden on older sisters who feel they cannot leave an abusive situation because they are worried about the impact on younger sisters.
Each of the cuts in the paper has a meaning. The light and shadow within the work have a meaning. The three elements of light, space and gravity create the work. I use monofilament thread to install it so it looks like the work is hanging in mid air. It is gravity that gives it shape. Light and shadows play with the work.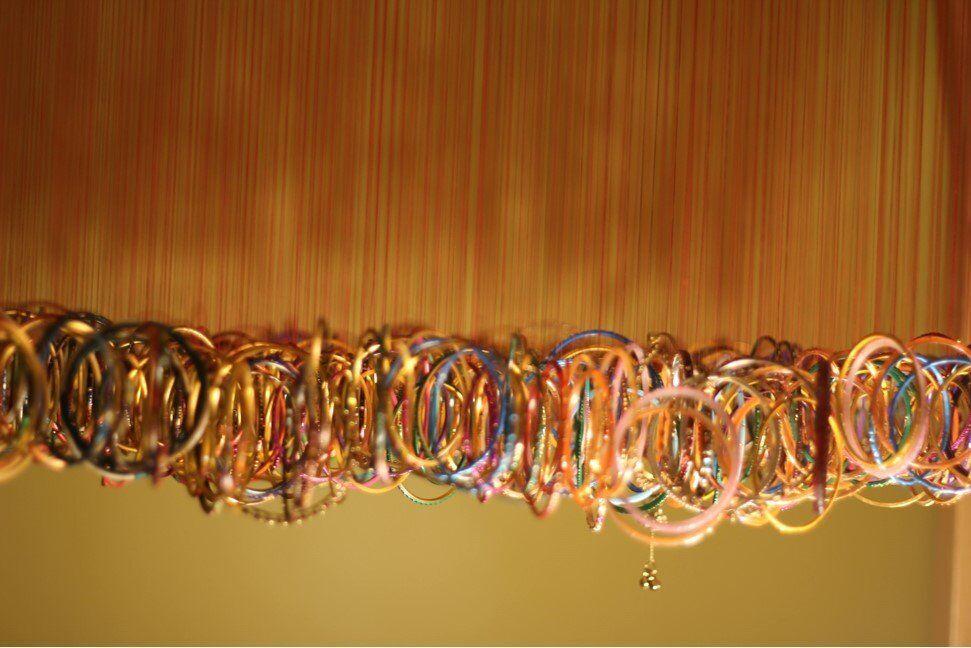 Q • What else is part of this work?
A • The second piece is the bangle installation, called "The Bangle Project." Another article I read while researching was about a South Asian woman who said she lived in an abusive situation for more than 10 years. Her neighbors were from India, she had friends who were Indian and even her doctor was Indian. But she never felt safe sharing her situation because she was afraid of becoming the object of gossip in her community.
I spoke to friends and sent out requests on WhatsApp and through email, asking if they would donate bangles for the project. About 42 women donated more than 650 bangles. I had a conversation with everyone who donated about the need to create a space where people can share their stories. Every person who donated the bangles made a bond of sisterhood. This artwork is a physical representation of that safe space. This is a growing thing. I want to make more and more of these.
The third piece is painted, paper-cut pieces framed between pieces of plexiglass. This work has text as part of it. The text is data collected from the immigration paperwork that women use to apply for a work permit after they have proven they are victims of domestic violence. There is a huge legal barrier they have to cross to become financially independent. I also used brochures that are handed to individuals to help them recognize if they are in a situation with domestic violence and how to leave it. I used the actual questions an officer is required to ask when they respond to a domestic violence call. I hope the viewer understands that if the person doesn't speak English how hard it is to understand and reply to these questions.
Q • What is the hope for this project?
A • This is a call for action. I want to build awareness about this challenge we have in our society. On my website, I include links for where to go for help, where to donate and where to volunteer. My hope is when visitors see the work, they understand how serious the problem is, educate themselves and have a space to go if they want to give back to the community.
Q • How did it feel to have your work selected by teens?
A • One of my goals is to reach middle school and high school students and educate them about domestic violence. I felt very honored, and it had a special meaning to have the work chosen by younger people.
What "Sukanya Mani: Weight of Shadows" • When Through Feb. 12; hours are 10 a.m.-5 p.m. Thursday and Saturday-Sunday, 10 a.m.-8 p.m. Friday (closed Monday-Wednesday) • Where Contemporary Art Museum St. Louis, 3750 Washington Boulevard • How much Free • More info 314-535-4660; camstl.org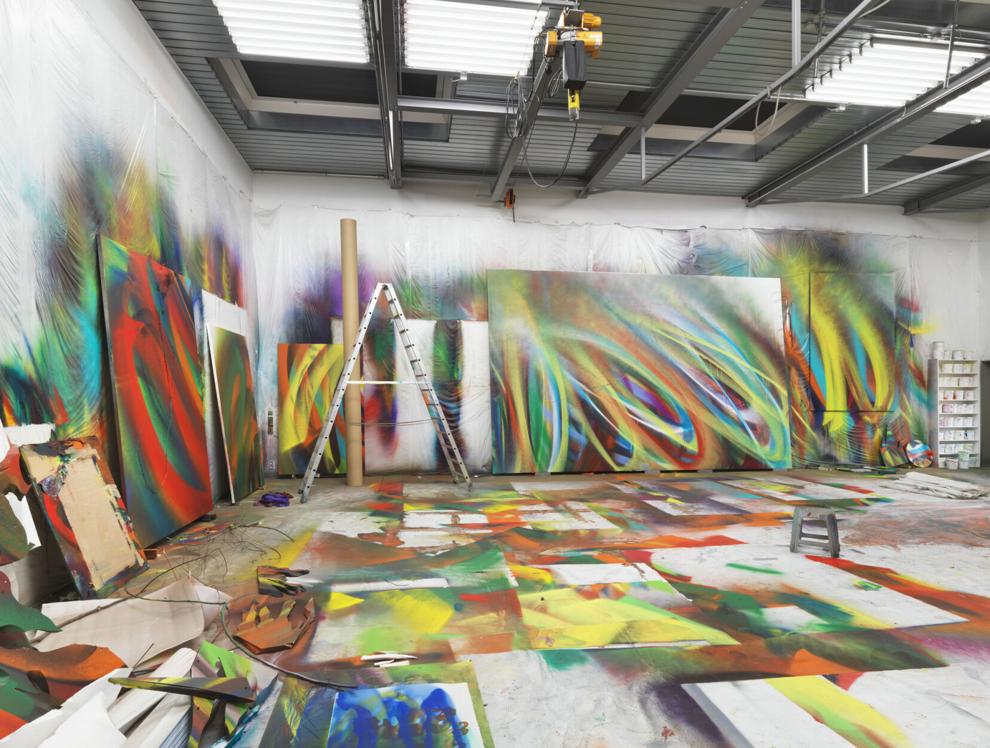 Here are some of the visual arts events and exhibitions to enliven the coming season.