By Go! Magazine staff

The Champagne has been popped, and the resolutions have been made — and possibly already broken. Ready or not, it's time to dive into 2023. After the uncertainty of the last couple of years, we can more confidently look ahead to concerts, performances, restaurant openings, exhibitions and more. Here are a few things on our radar this year on the St. Louis arts and entertainment scene.
Restaurants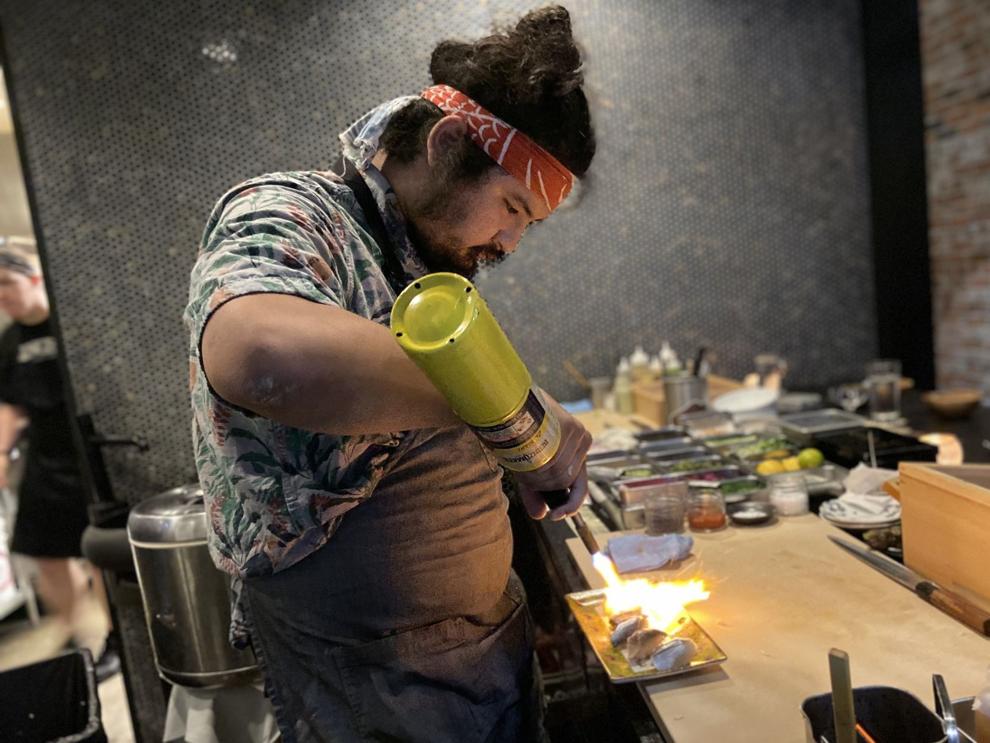 Sado • When Nick Bognar opened Indo in 2019, the sushi and Southeast Asian restaurant received four stars from this critic and was named one of the country's best new restaurants by Esquire and GQ, while Food & Wine named Bognar one of its "best new chefs" nationwide. That makes his family's next project, Sado, 2023's biggest-deal new restaurant. The Bognars will relocate Nippon Tei, the restaurant Nick's mother, Ann, opened in 2001 outside Ballwin, to the former Giovanni's space at 5201 Shaw Avenue on the Hill. Expect both favorite dishes from Nippon Tei and the forward-thinking approach to sushi showcased at Indo.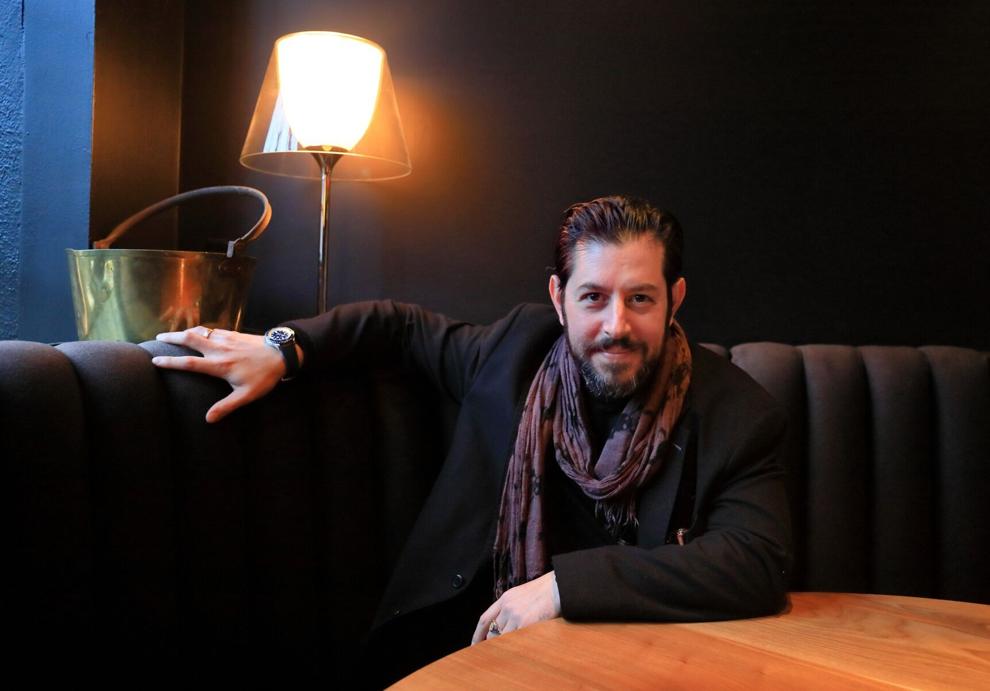 More big-name restaurants • Another restaurant guaranteed to be buzzy in 2023 is Wright's Tavern, which opened at the beginning of December in the former I Fratellini space at 7624 Wydown Boulevard in Clayton. Wright's features steaks and seafood from owner Matt McGuire, who also operates the perpetually packed Louie, and the acclaimed St. Louis chef Cary McDowell. Ben Poremba, who this fall opened the Spanish restaurant Bar Moro in Clayton, is slated to open the Jewish deli Deli Divine in the Delmar Divine building at 5501 Delmar Boulevard.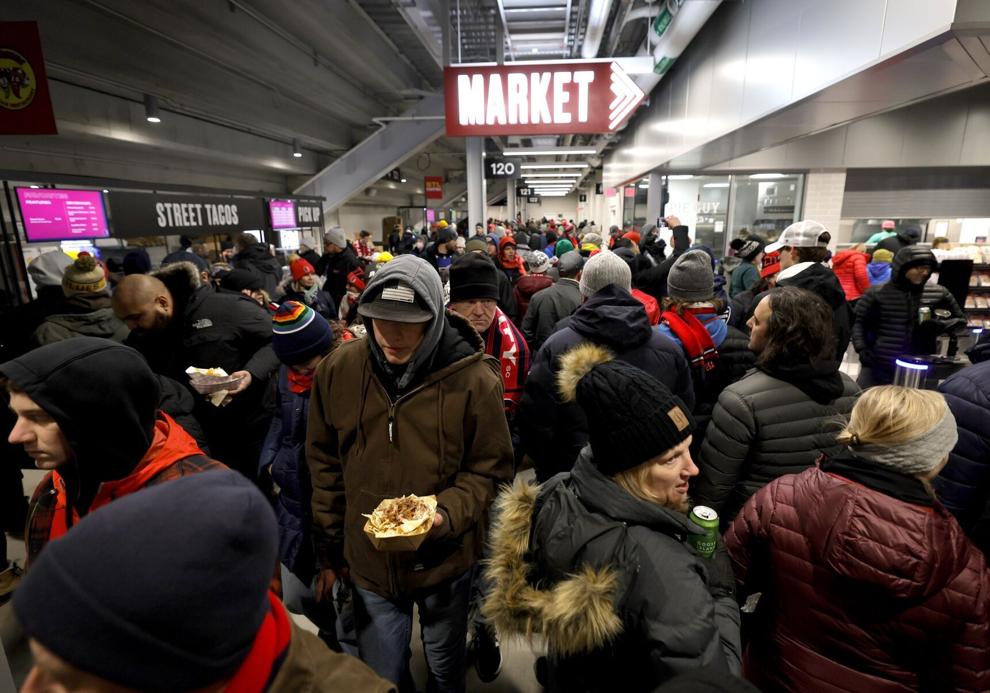 CityPark eats • St. Louis City SC and the new CityPark stadium will make their MLS debuts this year. The team has already introduced some of the local restaurants that will be serving matchday fare, a lineup curated by the acclaimed chef and restaurateur Gerard Craft. Alongside Craft's own Brasserie by Niche and Pastaria Deli & Wine, City supporters can look forward to Balkan Treat Box, Beast Craft BBQ Co., Chez Ali, Mayo Ketchup, Nudo House, Steve's Hot Dogs and more.
Katie's Pizza & Pasta Osteria downtown • Speaking of stadiums: Ballpark Village will gain a new tenant when Katie's Pizza & Pasta Osteria opens this spring, joining barbecue restaurant Salt + Smoke as an acclaimed local option before or after Cardinals games — or any other day downtown. This will be the third location of the Italian restaurant Katie Collier operates with her husband, Ted, and yet another big expansion for the Katie's brand, which also now includes a line of frozen pizzas. The pizza is excellent, but Katie's fans (this critic included) know not to overlook the elegant pastas.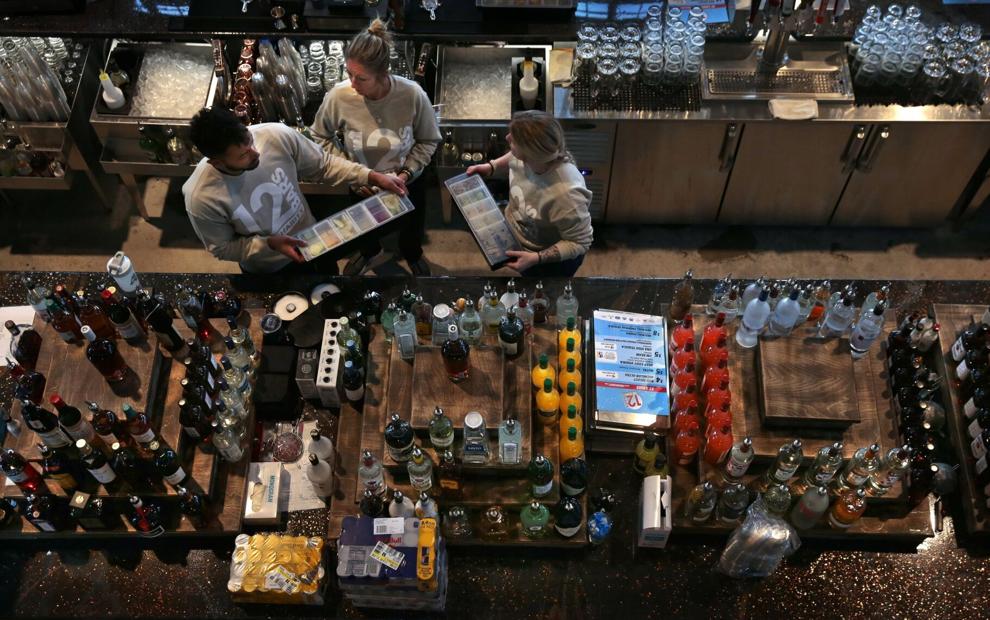 Alamo Drafthouse and Armory STL • The entertainment options in the city's central corridor have recently expanded with the opening of the Alamo Drafthouse at City Foundry and the Armory STL a short distance away. Though neither venue is a restaurant, per se, both feature food and drink as part of their overall experience. The Alamo has made its reputation in other cities in part on a menu well beyond typical movie-theater fare, while the Armory promises handheld bites and plenty of beer.
By Ian Froeb, restaurant critic
Visual art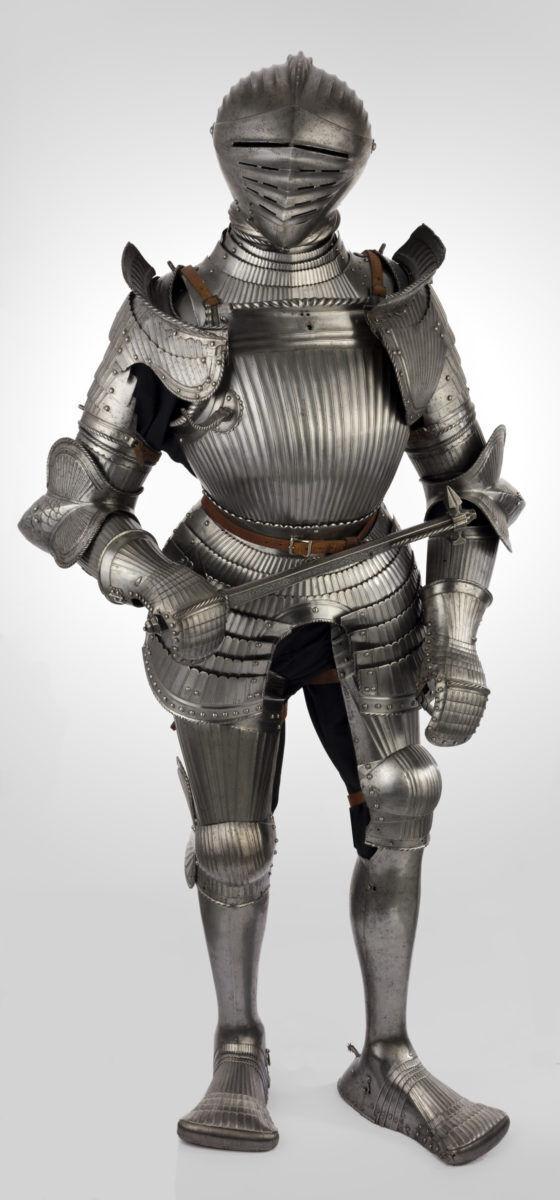 "Age of Armor: Treasures From the Higgins Armory Collection at the Worcester Art Museum" • We know armor has had practical use for knights and soldiers, but there have also been artistic elements to suits of steel. The St. Louis Art Museum's first big exhibition of the year, on view Feb. 18-May 14, will show off about 1,500 objects ranging from ancient Egypt to 19th-century Japan. The museum's other ticketed exhibitions will be "Monet/Mitchell: Painting the French Landscape" (March 25-June 25); "Action/Abstraction Redefined: Modern Native Art, 1940s-1970s" (June 24-Sept. 3); and "The Culture: Hip-Hop and Contemporary Art in the 21st Century" (Aug. 26-Jan. 1). (slam.org)
"The Nature of Things" • A new approach to looking at medieval art involves its impact on the environment, what it used, what it altered. An exhibition at the Pulitzer Arts Foundation says artists relied on forestry, quarrying, mining and farming, affecting landscapes in Europe, Africa and Asia. The exhibition will show sculptures, textiles and books made from 1100 and 1550 CE. Also running March 10-Aug. 6 will be drawings, sculptures and more in "Faye HeavyShield: Confluences." (pulitzerarts.org)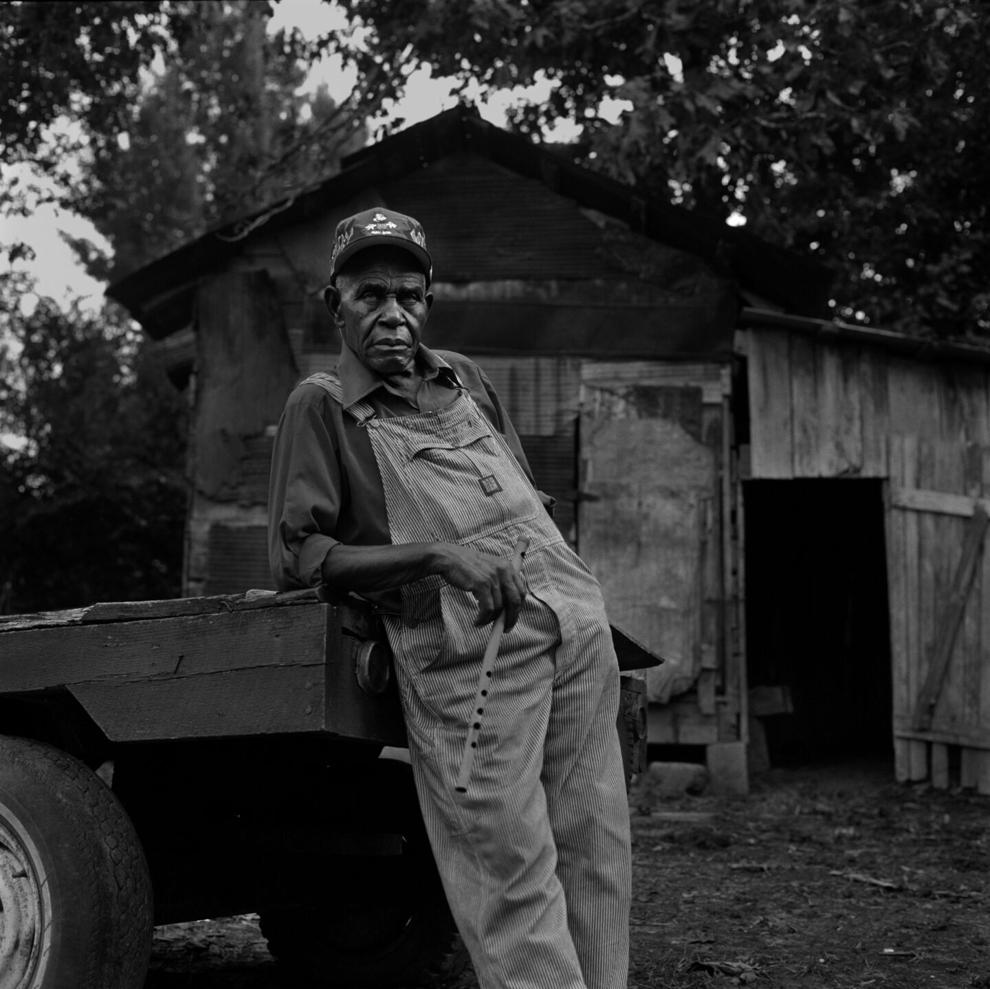 "Hill Country Spirits" • Bill Steber's photography exhibition at the Sheldon Concert Hall & Art Galleries will focus on the culture in the Mississippi Delta. Musicians, farmers, folk traditions, river baptisms and other traditions are documented in his photos, which will be one of several shows opening Feb. 10 and running through May 6. (thesheldon.org)
"Spirits Roaming on the Earth" • An exhibition on view March 10-Aug. 13 at the Contemporary Art Museum St. Louis will feature 3-D animated films, sculptures and audio installations in a survey of work by conceptual artist Jacolby Satterwhite. His animations and live-action films of real and imagined worlds are influenced by mythology, Black culture, video gaming and queer theory. (camstl.org)
Counterpublic 2023 • Presented every three years, Counterpublic seeks to engage the community using public artwork, film, discussion and collaborative programing. Its sophomore project, April 15-July 15, will focus on "public memory and reparative futures — how our history is told, held and healed, and how our future is envisioned collectively towards new liberated lifeways." One work planned is a monument to the displaced neighborhood of Mill Creek Valley by artist Damon Davis. (counterpublic.org)
Pop music and comedy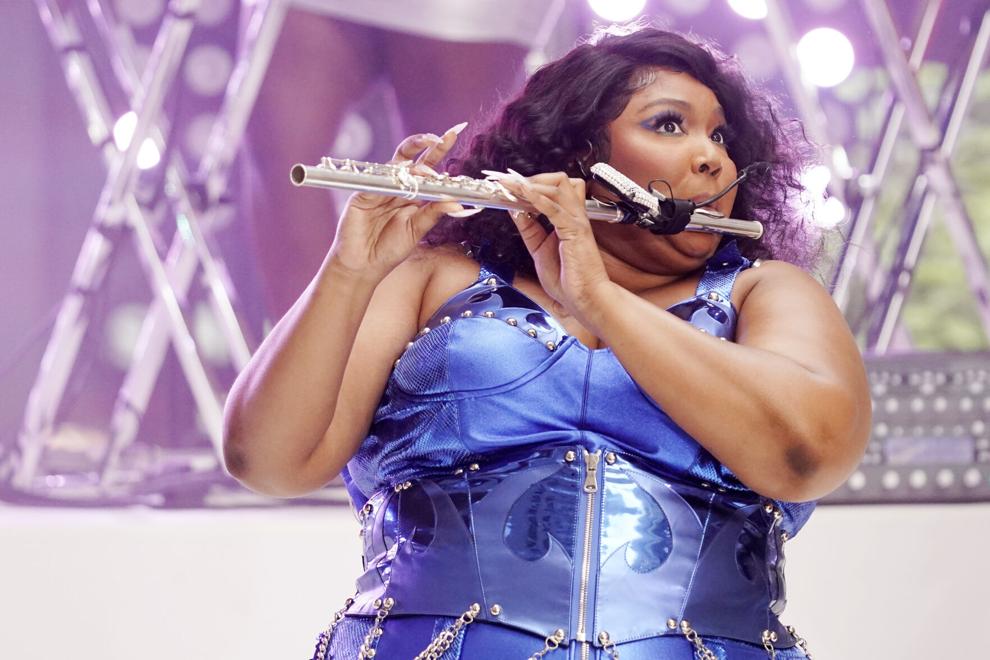 Lizzo "Special Tour" with Latto • Lizzo had a big 2022, which set her up nicely for a big 2023. Last year saw a great new HBO Max documentary, "Love, Lizzo"; her empowering Prime Video reality series, "Watch Out For the Big Grrrls"; and several major Grammy nominations for her "Special" album. Her star has risen considerably since her 2019 show at the Pageant, so for her return to St. Louis on April 25, she makes the jump to Enterprise Center. (ticketmaster.com)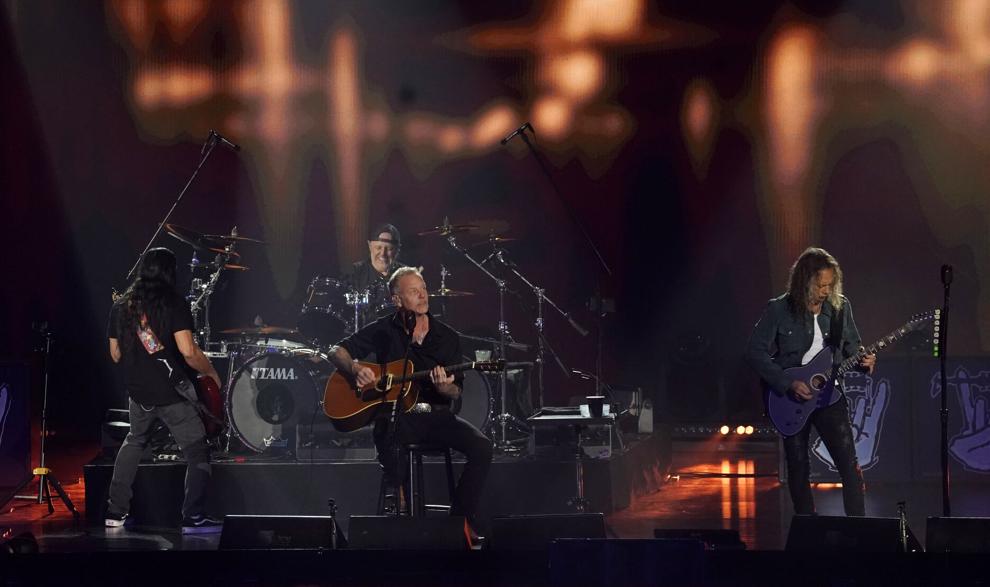 Metallica • Big news for Metallica fans: The legendary metal band brings its "M72 World Tour" to the Dome at America's Center for not one but two concerts. Even better: The concerts Nov. 3 and Nov. 5 will feature different set lists and different opening acts for what the band is calling a "No Repeat Weekend." Support for the first night is Pantera and Mammoth WVH; the second night is Five Finger Death Punch and Ice Nine Kills. The show will be performed in the round with a new stage design. Metallica's "72 Seasons" album will be released April 14. (ticketmaster.com)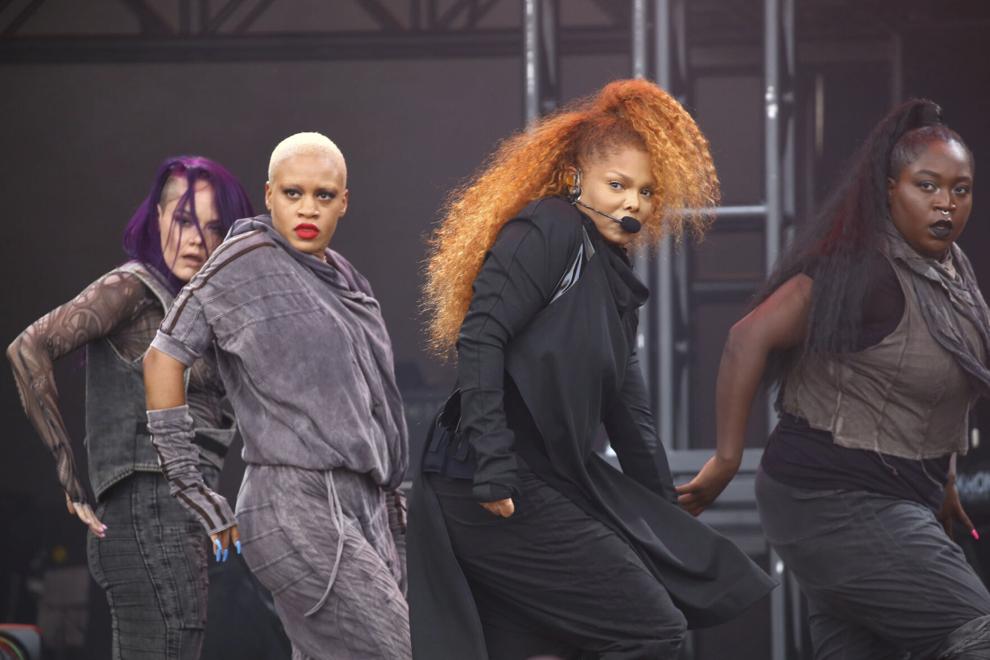 Janet Jackson "Together Again" with Ludacris • Just before the pandemic, Janet Jackson had been busily promoting her "Black Diamond" album and tour. Then plans changed. Her recently announced tour, "Together Again," is named for an old hit that honored loved ones lost to HIV and AIDS. Today, in the wake of the pandemic, the title takes on new meaning. The tour celebrates her 50 years in entertainment, along with the 25th anniversary of "The Velvet Rope" and 30th anniversary of "Janet." The tour will also feature new music. The show comes April 30 to Enterprise Center. (ticketmaster.com)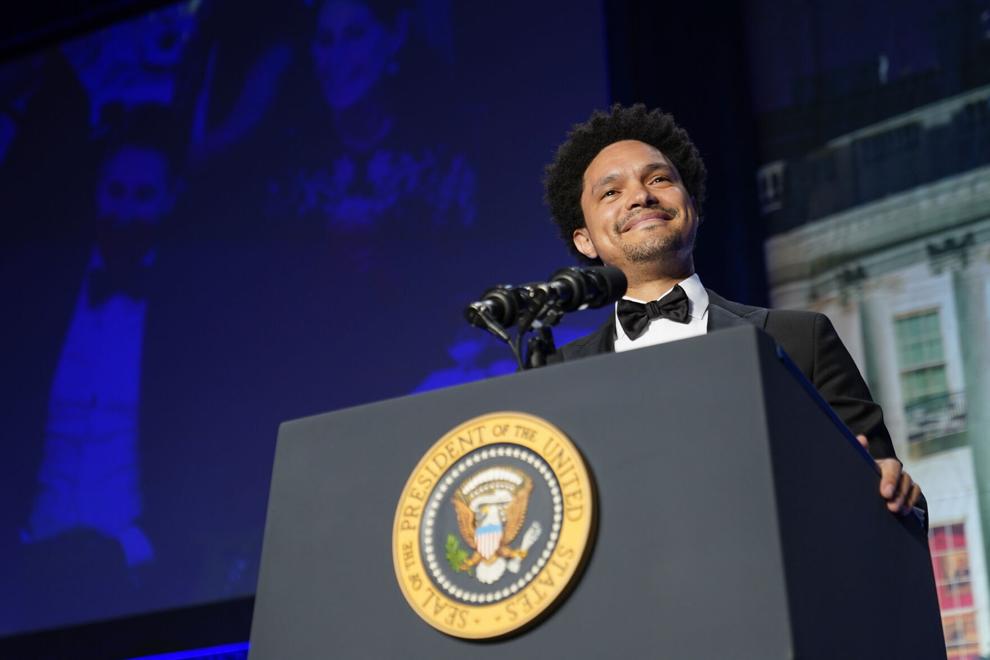 Trevor Noah "Off the Record Tour" • We can't say Trevor Noah has a lot more free time on his hands now that he's left "The Daily Show." But it's likely that he can more comfortably take on other gigs, such as returning to host the Grammys on Feb. 5 and embarking on a new tour that visits Stifel Theatre March 3-4. Noah's new Netflix special is "I Wish You Would." (ticketmaster.com)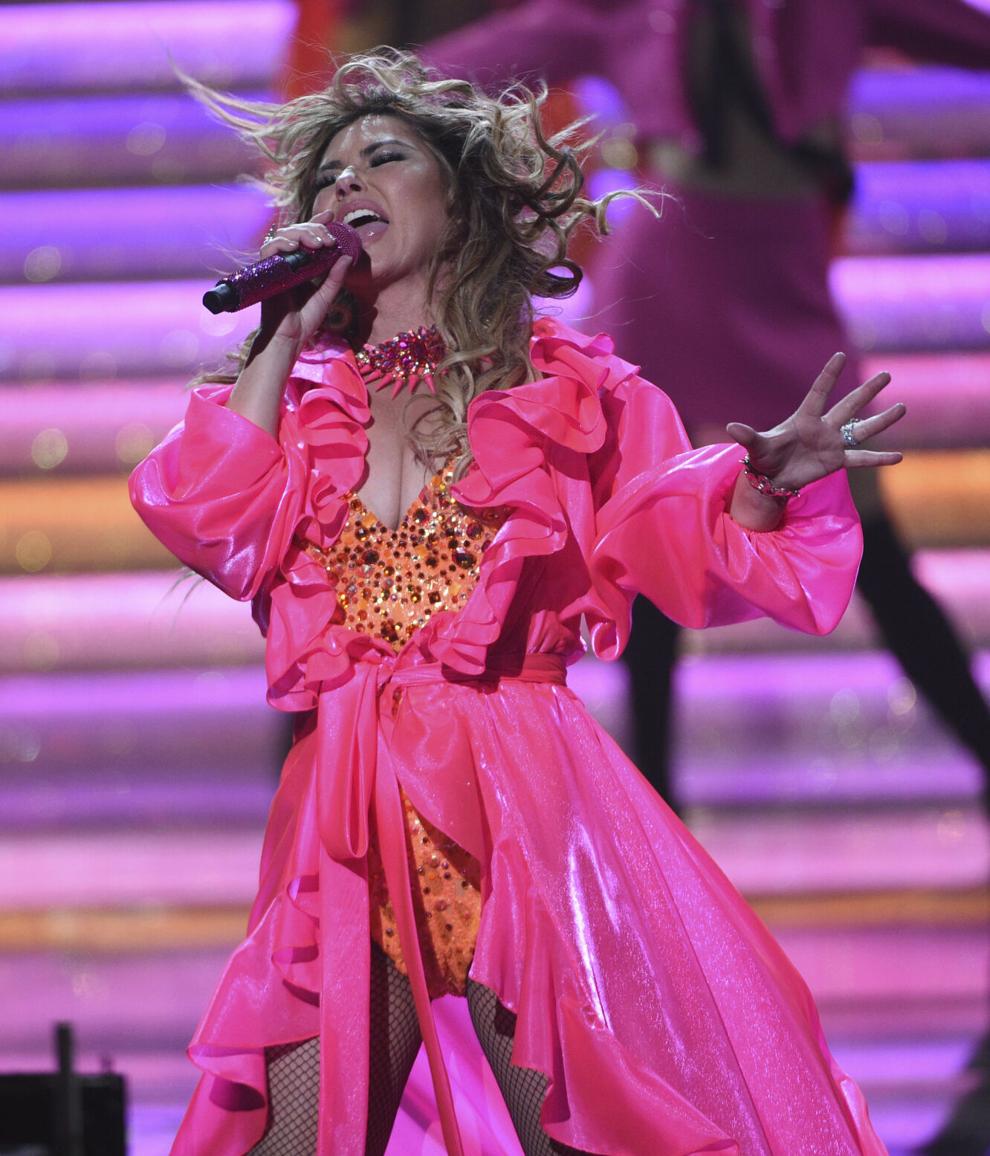 Shania Twain "Queen of Me Tour" with Breland • The title "country music queen" can elicit all sorts of responses — Dolly Parton, Reba McEntire, Tammy Wynette, even Carrie Underwood. But any conversation must also include Shania Twain, whose "Queen of Me Tour" comes June 4 to Hollywood Casino Amphitheatre. "Queen of Me" is also her next album, scheduled for release Feb. 3. The tour also includes rising star Breland, one of the artists leading the charge for new Black country acts. (livenation.com)
By Kevin C. Johnson, pop music critic
Classical music
Chamber Project St. Louis: 15th Anniversary concert • What started as a handful of concerts produced by a group of friends has grown into one of St. Louis' most important classical organizations. Chamber Project presents programs that resonate with contemporary listeners — works by women, people of color and living composers are well-represented — and over the years it has commissioned 15 new pieces of music by St. Louis composers. CPSTL is celebrating its 15th anniversary with a concert and party Feb. 5 at the Schlafly Tap Room that will feature many of the group's favorite pieces from past concerts, a newly commissioned project by UMSL's Zachary Cairns and the return of Dr. Adrianne Honnold, a saxophonist and Chamber Project founding member. (chamberprojectstl.org)
Handel's "Messiah" • Sing hallelujah! No, really. When the Bach Society of St. Louis chorus and orchestra reach the famed and familiar section of its March 5 performance of Handel's "Messiah," the audience is invited to stand — a traditional nod to King George II — and sing along. Singing on their own, meanwhile, will be guest soloists Michele Kennedy (soprano), Kim Leeds (mezzo-soprano), Don Frazure (tenor) and David Rugger (baritone). Bach Society music director and conductor A. Dennis Sparger will be on the podium. (bachsociety.org)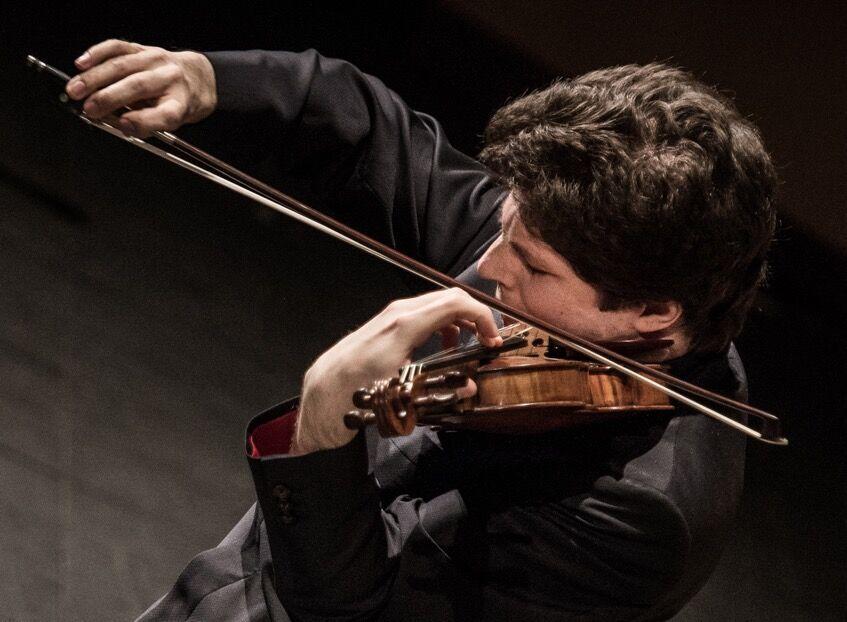 Augustin Hadelich • Washington University's Great Artist Series — which this year includes performances by mezzo-soprano J'Nai Bridges and pianist Mark Markham, the Academy of St. Martin in the Fields, and cellist Gary Hoffman and pianist Emanuel Ax — concludes with a concert April 16 featuring Italian-German-American violinist Augustin Hadelich. The 2016 Grammy winner will perform a pair of works from his most recent album, "Bach — Sonatas & Partitas," which itself was nominated for a Grammy last year, plus pieces by Coleridge-Taylor Perkinson and Eugène Ysaÿe. (music.wustl.edu)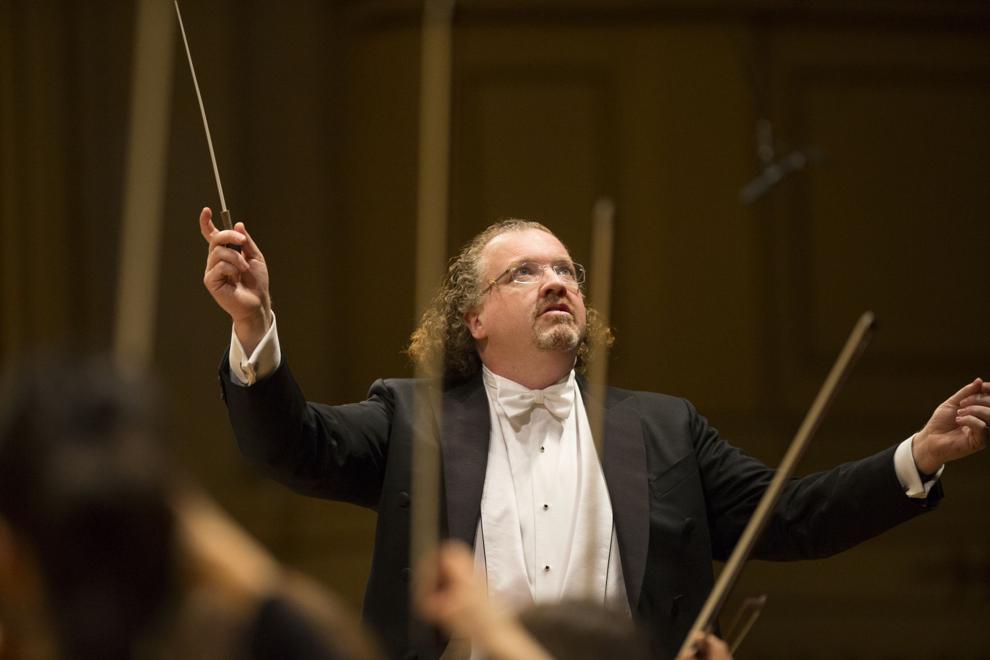 "The Damnation of Faust" • The St. Louis Symphony Orchestra had originally planned to perform Berlioz's "The Damnation of Faust" in March 2020. But COVID-19 had other plans, and the performance was canceled. Without the aid of a Mephistophelian pact (one hopes), the orchestra miraculously reassembled the all-star cast from that concert to perform it May 5-6: soprano Isabel Leonard, tenor Michael Spyres, bass John Relyea, the St. Louis Symphony Chorus and the St. Louis Children's Choirs. SLSO music director Stéphane Denève will conduct, perhaps with a little extra relish — not just for finally getting the piece performed but because it's one of his favorites. (slso.org)
"Treemonisha" • Pianist, composer and onetime St. Louisan Scott Joplin wrote both the score and libretto for his opera "Treemonisha" and published it in 1911, however it was never fully staged in his lifetime. Opera Theatre of St. Louis performed the work in 2000, but this production presents a newly revised version. Composer Damien Sneed and librettist Karen Chilton wrote a new prologue and epilogue that, according to OTSL general director Andrew Jorgensen, helps the piece reflect the "social and political and artistic upheaval we've seen in the last several years." Performances run May 20-June 3 as part of OTSL's festival season. (opera-stl.org)
Cultural institutions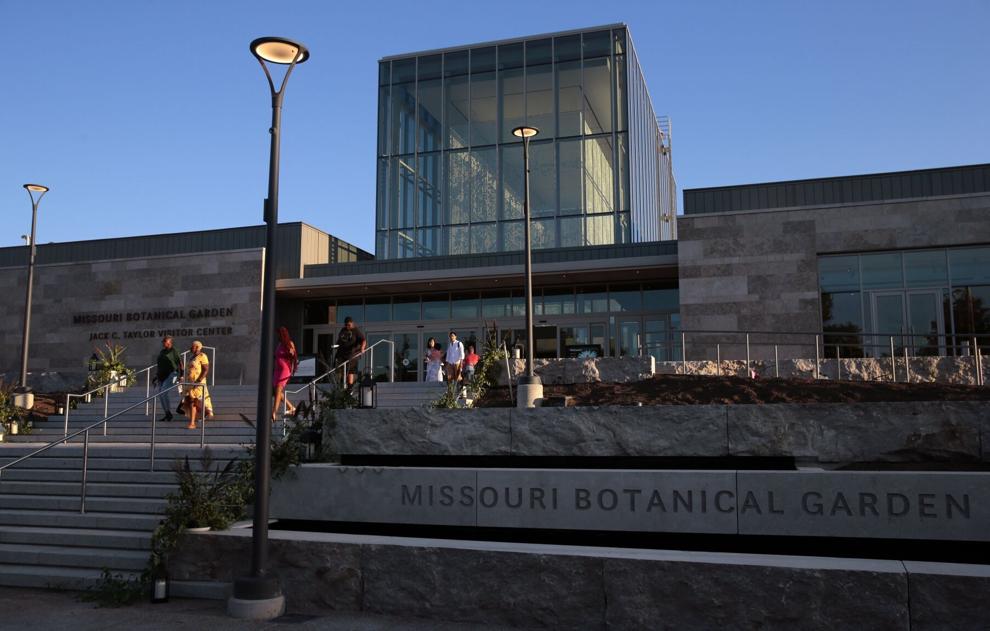 Garden growth • Construction at the Missouri Botanical Garden continues to bring changes and a revival of favorite events. The second phase of the Jack C. Taylor Visitor Center, the Bayer Event Center, will open in the spring, giving the area a new space that can seat hundreds of guests. More outdoor plantings in spring will round out the space. The Orchid Show returns for the first time since 2020, coming to the new conservatory Jan. 28-Feb. 26. (mobot.org)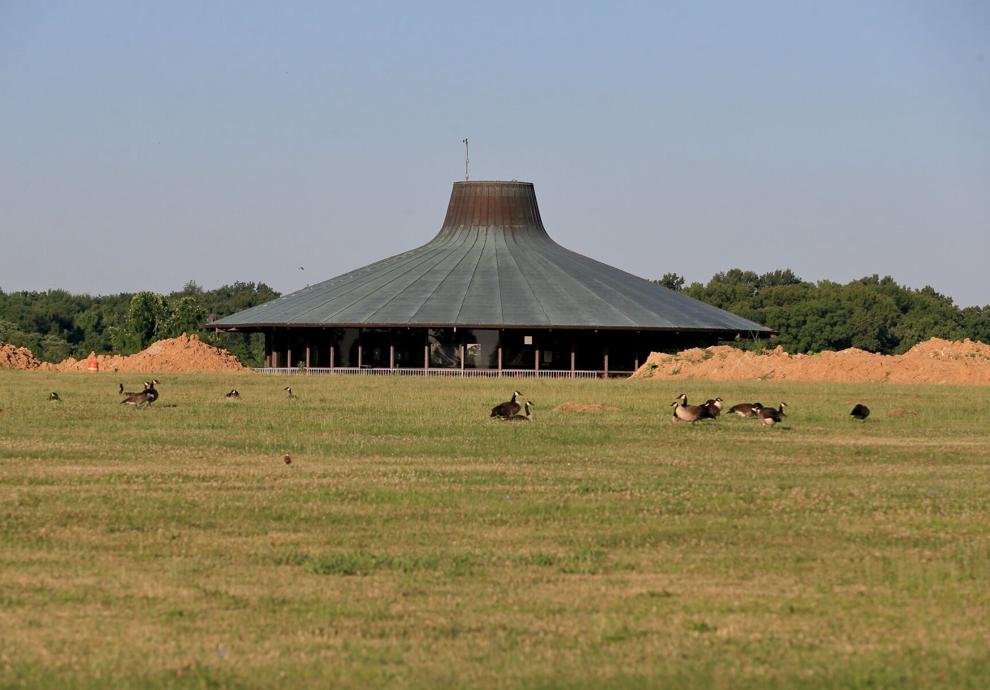 St. Louis Zoo WildCare Park • In July, the St. Louis Zoo unveiled plans for a 425-acre WildCare Park in the Spanish Lake area, and it will include safari tours, opportunities for glamping and an observation tower ride, with a targeted 2027 opening. In 2023, the park will welcome its first animals, Grevy's zebras and addaxes, which will live in a pilot pasture. This will give the animals and their keepers time to acclimate to life in the new space. The animals will be visible from the road, so they'll have to get used to people waving from passing cars, too. (stlzoo.org)
Soccer fever spreads … • The Magic House expects to open a new St. Louis City SC exhibition in February, featuring a soccer kicking simulator, a team locker room and other interactive elements. The permanent display will go in the space occupied by the Mizzou Training Center. The children's museum also plans to partner with the kids club for St. Louis City SC events. (magichouse.org)
… And spreads • The Missouri History Museum opens a new exhibition, "Soccer City," on April 8. It celebrates the region's reputation as America's first soccer capital, and visitors will learn about the soccer personalities who grew the sport here. The exhibition will go in the gallery occupied by "St. Louis Sound," on view through Jan. 22. (mohistory.org)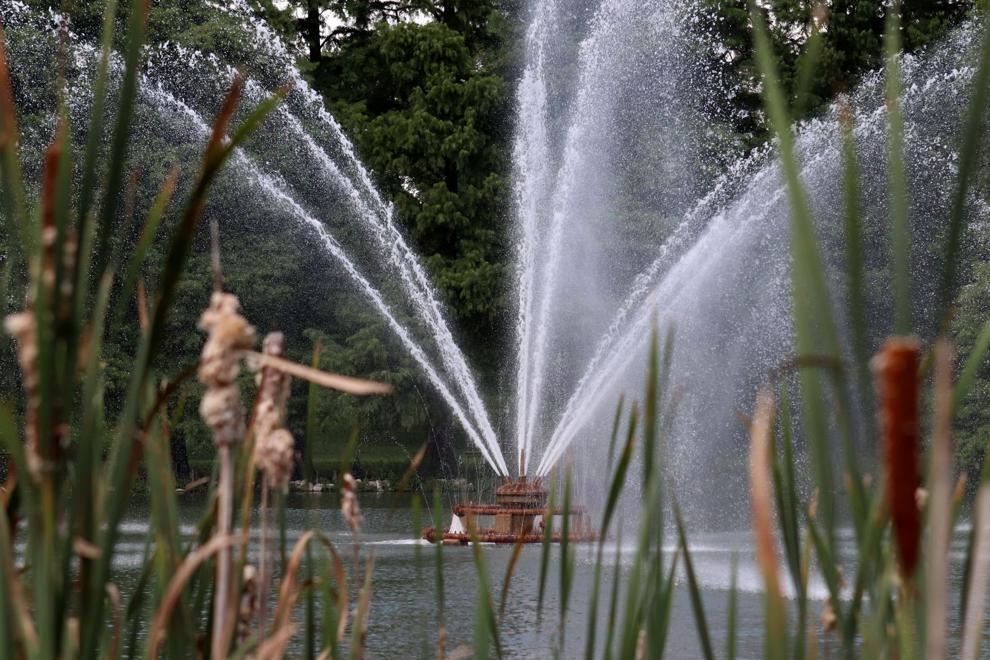 Forest Park improvements • Changes to the eastern end of Forest Park will start to take shape in 2023: Restoration of the Round Lake fountain and construction of the new Bowl Lake Pavilion should start after pandemic delays. The eastern waterways restoration project was announced in 2019 and was supposed to begin in 2020. Designers will continue to seek public input regarding year-round uses for Steinberg Skating Rink. Horticulturists will complete a major overhaul of plants inside the Jewel Box, which was last restored 20 years ago.
Theater
"Death of a Salesman" • The Black Rep presents Arthur Miller's classic drama about the often futile pursuit of the American Dream. The play was recently revived on Broadway, starring Wendell Pierce ("The Wire") as Willy Loman. Jacqueline Thompson directs the Black Rep production, which runs Jan. 11-29 at Washington University's Edison Theatre. (theblackrep.org)
"My Dear Watson" • The Big Muddy Dance Company puts a fresh spin on Sherlock Holmes with this world premiere name-checking the sleuth's sidekick, Dr. Watson, and directed and choreographed by Joshua L. Peugh. Performances at the Grandel are Jan. 27-28, with streaming available Feb. 3-5. (thebigmuddydanceco.org)
"Side by Side by Sondheim" • The Repertory Theatre of St. Louis showcases the artistry of the late composer-lyricist Stephen Sondheim, who reinvented the American musical. The program features songs from shows including "Follies," "West Side Story" and "Company." Performances run Jan. 29-Feb. 19 at the Catherine B. Berges Theatre at COCA. (repstl.org)
"Uncle Vanya" • The St. Louis Actors' Studio stages an adaptation of the Chekhov drama by longtime company collaborator Neil LaBute. It's a tale of unrequited love and thwarted dreams and is among the classic works of theater. Annamaria Pileggi directs. Performances are Feb. 17-March 5 at the Gaslight Theater. (stlas.org)
"Who's Afraid of Virginia Woolf?" • Stray Dog Theatre mounts Edward Albee's groundbreaking drama about a marriage gone epically wrong. The play, which inspired a 1966 film starring Elizabeth Taylor and Richard Burton, is also famous for not being awarded the Pulitzer Prize. Gary F. Bell directs the production, which runs Feb. 9-25. (straydogtheatre.org)
By Calvin Wilson, theater critic
Books and authors
Grown-Up Book Fair • The Novel Neighbor bookstore is planning a "grown-up book fair" with Perennial Artisan Ales and Sugarwitch on Feb. 1 at the brewery, 8125 Michigan Avenue. What a way to shop for books. (thenovelneighbor.com)
New releases • With U.S. publishers planning thousands of titles, a year of new books will unfold over the coming months. But count on early publicity for "Spare" by Prince Harry (Jan. 10), "I Have Some Questions for You" by Rebecca Makkai (Feb. 21), "Romantic Comedy" by Curtis Sittenfeld (April 4) and "King: A Life" by Jonathan Eig (May 16).
Neil Gaiman • Superstar author Neil Gaiman will visit St. Louis on April 13 for an interview with actor Jon Hamm and to accept the St. Louis Literary Award. A winner of the Newbery Medal and with various movies and TV series to his credit, Gaiman's books include "The Graveyard Book," "Coraline," "The Sandman" and "Stardust." Tickets to the event at the Sheldon Concert Hall are available starting Feb. 10. The award, given by the Library Associates of St. Louis University, first went to Henry Steel Commager in 1967. (slu.edu/library/library-associates)
Jordan Harper • Native Missourian Jordan Harper comes to Left Bank Books on Feb. 8 with his new thriller, "Everybody Knows," in which an LA publicist trained in crisis management investigates the killing of her boss. The Edgar Award-winning Harper is getting top-notch publicity for his upcoming book. Left Bank Books is also looking forward to upcoming events with Goldie Taylor ("Love You Save"), Linda Morice ("Nuked: Echoes of the Hiroshima Bomb in St. Louis") and more. (left-bank.com)
County library building • The St. Louis County Library's former headquarters is closed, but if things go on schedule, its replacement will open in late 2023 at the same location on South Lindbergh Boulevard, capping off its decade-long facilities master plan. The new Clark Family branch will be two stories and 74,000 square feet and more colorful and contemporary than the outdated building it replaces. (slcl.org)
By Jane Henderson, book editor