CNN
 — 

Venture capitalist David Magerman is the latest major donor to the University of Pennsylvania cutting off financial support to the Ivy League school, and he's calling for all "self-respecting" Jews to do the same.
Hedge fund billionaire Cliff Asness, another major backer of UPenn, is similarly halting donations. A growing list of high-profile donors have pulled their funding from the prestigious university, arguing UPenn leaders did not go far enough to condemn a multiday Palestine Writes Literature Festival that took place last month on campus. UPenn leaders acknowledged that event included speakers with a history of making antisemitic remarks, and UPenn leaders issued a statement ahead of the festival condemning antisemitism broadly, though not the festival specifically.
That simmering resentment turned to a boil in the wake of Hamas' attack on Israel, and a growing number of donors have lashed out against the university's handling of antisemitism.
Magerman, a UPenn graduate known for building trading algorithms at hedge fund giant Renaissance Technologies, posted a letter on Tuesday sent to UPenn leaders in which he took issue with UPenn President Liz Magill's decision to hold the festival and her initial response to the terror attacks on Israel.
"I am deeply ashamed of my association with the University of Pennsylvania. I refuse to donate another dollar to Penn," Magmeran wrote in the letter to Magill and Scott Bok, chair of the school's board of trustees.
Magerman, who co-founded a seed-stage venture capital fund that invests in artificial intelligence and machine learning, described himself as a "major donor" to UPenn as well as a Torah-observant Jew.
"Jews have played an extraordinary role in the history and legacy of the University of Pennsylvania. And Jews have benefitted from their affiliation with Penn," Magerman wrote. "But regardless of the economic and social value of a Penn or Wharton degree, there is no place for self-respecting Jewish people at an institution that supports evil."
In an email sent to Magill on Monday and confirmed by CNN, Asness said he won't consider making another donation at UPenn until there is "meaningful change" at the school. The founder of AQR Capital Management said he just finished a five-year pledge to the university.
Asness cited the Palestine Writes festival, the university's initial response to the Hamas terror attacks and a broader "drift away from true freedom of thought, expression and speech" at UPenn and other schools.
"I do not like making something like this about money – but it appears to be one of the only paths that has any hope of mattering, and it has become clear that it is the only voice some of us have," Asness wrote.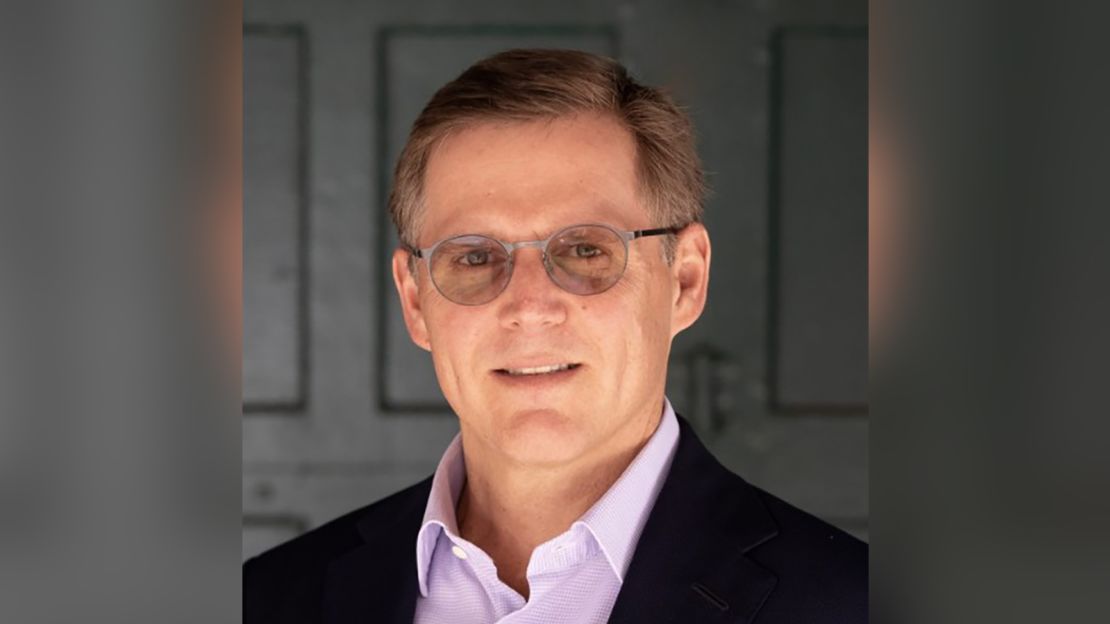 Asness and Magerman join private-equity billionaire Marc Rowan, former US Ambassador Jon Huntsman and other high-profile UPenn donors vowing to close their checkbooks in protest. Billionaire Ronald Lauder, another powerful financial backer of school, is threatening to do the same if more isn't done to fight antisemitism.
Organizers of the Palestine Writes festival denied that it embraced antisemitism, according to UPenn student newspaper The Daily Pennsylvanian.
Susan Abulhawa, executive director of the Palestine Writes Literature Festival, told CNN the festival was meant to celebrate Palestinian culture and literature and talk about "our predicament" and "resistance."
Magerman said he is not calling for Magill to resign because it would be "wholly inadequate," arguing UPenn's moral foundation needs to be completely rebuilt "from the ground up."
"You have shown me who you are. My only remaining hope is that all self-respecting Jews, and all moral citizens of the world, dissociate themselves from Penn," Magerman wrote.
In response, UPenn referred CNN to a statement Magill issued on Tuesday stressing the school has a "moral responsibility to combat antisemitism and to educate our community to recognize and reject hate in all its forms."
"Alumni are important members of the Penn community," Magill said. "I hear their anger, pain, and frustration and am taking action to make clear that I stand, and Penn stands, emphatically against the terrorist attacks by Hamas in Israel and against antisemitism."
UPenn also shared a letter published last month in The Daily Pennsylvanian that was penned by dozens of members of the school's Jewish community expressing "enthusiasm" for the Palestine Writes Literature Festival.
"We look forward to celebrating this extraordinary gathering of our Palestinian classmates, students, colleagues, and neighbors," that September 22nd letter said.
Beyond voicing support for the Palestine literary festival, the members of the Jewish community strongly criticized Magill's September 12 statement condemning antisemitism as for causing "fears for students' safety" and potentially stifling free expression.
"By using this celebration of Palestinian literary traditions as an occasion to condemn antisemitism," they wrote, "your statement further marginalizes Palestinian experiences on campus, while supporting attempts to conflate Palestinian liberation with antisemitism."
The back-and-forth over an event that took place last month, well before the Hamas terror attacks on Israel, underscores the pressure on university leaders to balance freedom of speech issues with fighting hate speech in general and antisemitism in particular.