"We are highly grateful to the Indian authorities for allowing us to resume operations of Battlegrounds Mobile India (BGMI). We would like to extend our gratitude to our Indian gaming community for their support and patience over the past few months. We are excited to announce that Battlegrounds Mobile India will be available for download soon and we cannot wait to welcome you back to our platform. We believe in the power of gaming to bring people together and create unforgettable experiences," Sean Hyunil Sohn, CEO of Krafton India, said in a press statement.

Previously, BGMI had crossed 100 million players in India, and as we had noted earlier, it was driving a majority of the revenues and viewership in the Esports market. The sudden ban left many companies feeling unsure about the future, given BGMI totally dominated the market among fans and esports players. The ban reversal — though this also comes with some strict conditions — no doubt has esports companies feeling more optimistic.
"I welcome Battlegrounds Mobile India (BGMI) return to India. The game was an integral part of our esports roadmap before and while we have diversified to other titles, we look forward to integrating India's favourite battle royale title into our IPs like the Skyesports League, Skyesports Championship, and more in the near future," Shiva Nandy, Founder and CEO of Skyesports, said in a statement.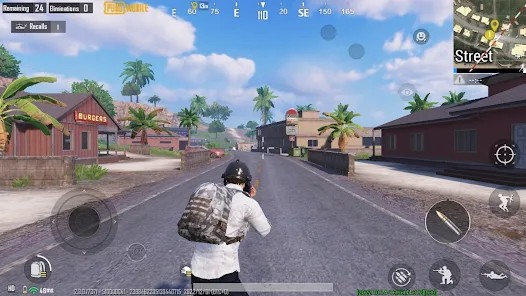 A screenshot of the game. (Image: Krafton)
Echoing a similar sentiment, Roby John, CEO and co-founder SuperGaming noted that they're glad BGMI is making a return. "There would be no Indus without PUBG/BGMI, and playing PUBG and other shooters like Apex and CoD have defined the space for us and our player expectations. We're glad it's coming back, gaming should be without boundaries."
"We look forward to using the game to strengthen our newly-launched content IPs and expanding them further to include BGMI. The game's return will definitely be a huge boost to the entire Esports industry and reopen revenue streams for all stakeholders," Rohit Jagasia, Founder and CEO, Revenant Esports said, adding that they'd had begun preparing for the game's comeback.
Meanwhile, Anurag Khurana, CEO and founder of Penta Esports, believes BGMI's return will rejuvenate the Indian gaming and content creation communities. "BGMI had shown massive traction from the Indian gaming community and it will be great for the community. BGMI's return will be beneficial for the entire gaming community, including content creators, esports athletes and others," he noted.
When will BGMI be available for download?
The statement does not give an exact release date for now. The move is not a complete reversal, though. Rajeev Chandrasekhar, the Minister of State for Skill Development and Entrepreneurship of India, stated in a tweet that the reversal is a "3-month trial" approved after Krafton complied with issues of server locations and data security. During this period, concerned authorities will keep a close watch on issues of user harm and addiction. If the game is found violating any rules, it can be banned again.
There is also speculation that Krafton will have to comply with certain conditions before it can proceed with the BGMI re-launch in the country. One of these conditions is to impose a daily time limit on BGMI to curb addiction, especially among children, though there is no such announcement regarding these at the moment. This is akin to China's own three-hour cap for PUBG Mobile, which is another popular game owned by Krafton. BGMI was launched after PUBG was banned in India.
Moreover, authorities have requested Krafton to eliminate blood effects completely from the game. BGMI previously displayed green blood effects by default.